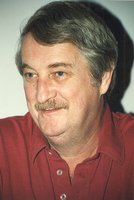 Henry Owen Payne, Sr.
Henry Owen Payne, Sr., 75 of Bedford, passed away Tuesday, October 3, 2017 at Centra Bedford Memorial Hospital. He was born on Monday, January 26, 1942 in Roanoke, a son of the late Charley Sumpter Payne, Sr. and Bertha Geneva Ayers Payne. He was also preceded in death by his wife, Joyce Hurt Payne, a sister, Charlotte Arlene Payne and his brother, John Edison Payne.
Owen retired from Frank Chervan Furniture with nearly 50 years of service and was President of their union and was a member of the Bedford Moose Lodge #1897. He loved to feed and watch the animals that roamed his yard. He enjoyed watching basketball, football & racing on television.
He is survived by his son, Henry O. Payne, Jr. & wife, Conchi; two grandsons, David & Daniel Payne; a brother, Charles S. Payne, Jr.; three sisters, Carol P. Abbott & husband, Rudy, Mary P. Turner & husband, James, Betty P. Pagans & husband, Gary; sister-in-law, Susan A. Payne as well as numerous nieces, nephews, cousins and friends.
The family wishes to thank Oakwood Manor Health & Rehab. & Centra Bedford Memorial Hospital for their excellent care given to Owen.
Funeral services will be held at 11:00 AM on Saturday, October 7, 2017 at Updike Funeral Chapel, Bedford with Rev. Melvin Harris officiating. Interment will follow in the Diamond Hill Baptist Church Cemetery. The family will receive friends Friday evening from 5 until 7 PM at Updike Funeral Home & Cremation Service, Bedford.