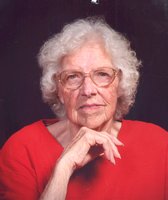 Arline Arthur Ferguson
Arline Sylvia Arthur Ferguson, 86 of Huddleston passed away Friday, January 12, 2018. She was born on Monday, February 16, 1931 in Bedford County, a daughter of the late Walter Arthur and Winifree Crouch Arthur. She was also preceded in death by her husband of fifty-two years, Horace Ince Ferguson and her eleven brothers & sisters, Inez Krantz, Everett Arthur, Mary Arthur, Dorothy Hancock, Claude Arthur, Allen Arthur, Mildred Gardner, Sarah Arthur, Welford Arthur, Carol Arthur, Gaynelle Morris.
Arline loved her church, Palestine Baptist Church in Huddleston. Her favorite activity was baking cakes for church functions and playing cards. She was a lifetime member of the Huddleston Rescue Squad.
She is survived by her sons, Tim Ferguson & wife, Bonnie of Salem, Norman Ferguson of Vinton; her granddaughter, Trena Lea Ferguson & fiance, Daniel Donaldson of Chulouta, FL and her step-granddaughter, Katie VanSlooten (Chris) of Edmond, OK.
The family requests that in lieu of flowers, donations be made to the Huddleston Rescue Squad, P. O. Box 77, Huddleston or Palestine Baptist Church, 9244 Smith Mountain Lake Parkway, Huddleston, VA 24104
Funeral services will be held at the graveside at 11:00 AM on Tuesday, January 16, 2018 at Palestine Church Cemetery with Dr. Kevin King officiating. The family will receive friends Monday from 6 until 8 PM at the church. Arrangements are being handled by Updike Funeral Home & Cremation Service, Huddleston.