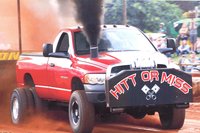 Justin Ryan Holdren
Justin Ryan Holdren, 29 of Bedford, passed away Wednesday, March 7, 2018 as a result of injuries sustained in an automobile accident. He was born on Tuesday, July 5, 1988 in Bedford County, a son of Sarah Morgan Holdren of Bedford who survives and the late Charles R. Holdren, Jr. He was also preceded in death by his uncles, Danny & Jeff Holdren, his maternal grandparents, Esther & Lynwood Morgan & his paternal grandparents, Charles Rufus & Betty Witt Holdren.
He was employed by Norfolk-Southern Railroad.
In addition to his mother, he is survived by his sister, Katie Lynn Holdren; his aunts, Charlotte Arrington & husband, Donnie, Becky Grant & husband, Steve; his cousins, Damon Arrington, Joey Arrington, Lee Holdren, Tucker & Casey Grant & Jeffery Holdren as well as many special, great friends and his faithful companion, Charley.
Funeral services will be held at the graveside at the Holdren Family Cemetery at 1:30 PM on Friday, March 9, 2018 with Rev. Wayne Murphy officiating. There is no visitation. Arrangements are being handled by Updike Funeral Home & Cremation Service, Bedford.