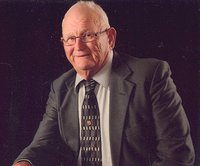 Buddy Roosevelt Milton
Buddy Roosevelt Milton, 78 of Evington, passed away Friday, March 9, 2018 at Centra Lynchburg General Hospital. He was born on Friday, March 1, 1940 in Bedford County, VA, a son of the late Edd Roosevelt Milton and Hyla Abbott Milton. He was also preceded in death by his daughter, Doretha Milton and his brother, William Milton.
He was retired from the Lynchburg Foundry and was a member of Huddleston Church of God of Prophecy. He was a loving husband and loved spending time with his grandkids and family.
He is survived by his wife, Geraldine Smith Milton; his sons, Matt Milton of Forest, Wallace Milton & wife, Peggy of Lynchburg; his grandchildren, Tristan Milton, Kody Milton, Travis Elliott & fiance, Brooke Cash; an adopted grandson, Nick Westling; his great-granddaughter, Adaline Elliott; a sister, Jean Collins of Rustburg; his god son, Danny Mills of Akron, OH and his brother-in-law, Steve Greene of Concord.
The family will receive friends beginning at 5 PM on Tuesday, March 13, 2018 at Huddleston Church of God of Prophecy, 1022 Winona Lane, Lynch Station, VA 24571 and a memorial service will follow at 7 PM with Rev. Ken Lester, Rev. Wayne Murphy & Rev. Charlie Scruggs officiating. At other times, the family will receive friends at the home of the son, Wallace at 1982 Waterlick Road, Lynchburg. Arrangements are being handled by Updike Funeral Home & Cremation Service, Huddleston.