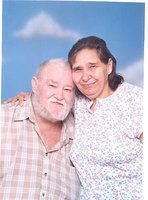 Yvonne Witt Wilson
Yvonne Witt Wilson, 76, of Bedford, passed away Wednesday, March 28, 2018 at Centra Bedford Hospice House. She was born on Saturday, February 7, 1942 in Bedford County, a daughter of the late James S. Witt and Sally Marie Hodges Witt. She was also preceded in death by her husband, Gilbert Lloyd Wilson, Sr.; a son, Gilbert Lloyd Wilson, Jr.; a daughter, Janet Wilson Lodger; and brothers, James S. Witt and Cecil E. Witt. She was retired from Sam Moore Furniture and was a member of Mt. Hermon Baptist Church.
She is survived by her daughter, Teresa Wilson Overstreet; her grandchildren, Jamie Browley, Jennifer Wilson, Joshua Overstreet, Taylor Overstreet; her great-grandchildren, Nathan Browley, Austin Puckett, Camden Byer and Jillyan-Caroline Overstreet; her sisters, Pauline Sexton, Viola Collins, Patty Inge; and her sister-in-laws, Shirley Witt, Phyllis Wilson and Helen Hodges.
The family will receive friends from 2 till 4 PM on Saturday, March 31, 2018, at Updike Funeral Home & Cremation Services, Bedford.