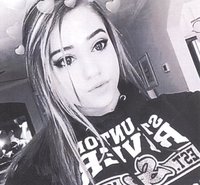 Victoria Elizabeth Diehl
Victoria Elizabeth Diehl, 16 of Huddleston, passed away Tuesday, April 3, 2018 as a result of injuries sustained in an automobile accident. She was born on Wednesday, March 20, 2002 in Bedford, a daughter of Daniel R. Diehl of Huddleston and Stephiane Paxton Diehl. She was preceded in death by her paternal grandfather, William Diehl.
She was a student at Staunton River High School and was planning to attend the nursing programs next year. She thoroughly enjoyed going out on the lake with friends as well as shopping.
In a addition to her father & mother, she is leaves behind her brothers, Charles Paxton, William Diehl, Liam Paxton; her step-mother, Kimberly Macy as well as her step-siblings, Kelsey Howell, Cameron Matias and Christian Matias; her paternal grandmother, Mary Diehl, her maternal grandmother, Tammy Suzanne Powers, her maternal grandfather, Wayne Paxton.
Funeral services will be held at 10 AM on Saturday, April 7, 2018 at Updike Funeral Chapel, Huddleston. Interment will follow in Palestine Church Cemetery. The family will receive friends from 5 until 7 PM on Friday, at Updike Funeral Home & Cremation Service, Huddleston.