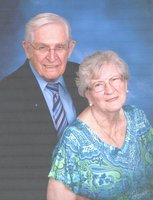 Katharina Lesti Torok
Katharina Lesti Torok, 84 of Hardy passed away Friday, April 6, 2018 at Pheasant Ridge Nursing Home. She was born on October 11, 1933 in Ansbach, Germany. She was a member of Patmos United Methodist Church.
She is survived by her husband, John Nicholas Torok, Jr.; two sons; Joseph Unterholzner of Levittown, PA; Thomas Frank Unterholzner of Freemansburg, PA; a sister, Greta Ast of New Hope, PA; four grandchildren, six great grandchildren.
The family will receive friends beginning at 11 AM on Tuesday, April 10, 2018 at Updike Funeral Home & Cremation Service, Bedford and a funeral service will follow at 1 PM in the chapel with Rev. Rick Barton officiating. Burial will follow at a later date at the Whitewash Memorial Park in Whitemarsh, PA. Arrangements by Updike Funeral Home & Cremation Service, Bedford