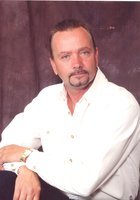 Tony Lee Orange
Tony Lee Orange, 56 of Bedford, passed away Monday, February 18, 2019 at his residence. He was born on Wednesday, June 6, 1962 in Bedford, a son of the late Bobbie Jean Orange Orange & Russell Kyle Orange, Sr. of Thaxton who survives. He was a truck driver with Patterson Brothers Paving.
In addition to his father, he is survived by his daughters, Tiffany Orange, Keasha Orange; his son, Travis Orange; his grandchildren, Christian Goff, Kaidence Gordon, Brayden Overstreet; his great-grandchildren, Trenton Goff, Kinsleigh Goff; his sisters, Kathy Orange King, Cynthia Jean Orange & his brother, Russell Kyle Orange, Jr.
The family will receive friends beginning at 11 AM on Friday, February 22, 2019 at Updike Funeral Home & Cremation Service, Bedford and a graveside service will be held at 2:00 pm at Virginia Memorial Park with Pastor Earl Ragland officiating. Arrangements are being handled by Updike Funeral Home & Cremation Service, Bedford.