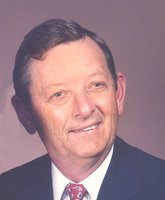 Cody Gibson Newman
Cody Gibson Newman, 87 of Forest, passed away, a Sunday Sunrise death, May 26, 2019 at Heartland Health Care Center. He was born on Saturday, September 12, 1931 in Bedford County, a son of the late Guy Uther Newman and Ruby Sue Hawkins. He was also preceded in death by his loving wife of 63 years, Dorothy Christine Newman.

As a 15 year old boy he lit the wood stove fire at Terrace View Baptist Church early on Sunday mornings to warm the Church in the winter. He was a U.S. Army Veteran of the Korean Conflict and a 60 year member of Timberlake United Methodist Church. He was an employee of Griffin Pipe Products in Lynchburg for 38 years.

He is survived by his son, Darrell Newman of Lynchburg. The family requests those wishing to make memorials to consider Timberlake United Methodist Church, 2169 Timberlake Road, Lynchburg, VA 24502.

A funeral service will be held at the graveside at Terrace View Baptist Church at 12:00 Noon on Thursday, May 30, 2019 with the Rev. Brad McMullen officiating. The family will receive friends on Thursday 11:00 AM - 12:00 Noon and following the service at Terrace View Baptist Church. Arrangements by Updike Funeral Home & Cremation Service, Bedford.