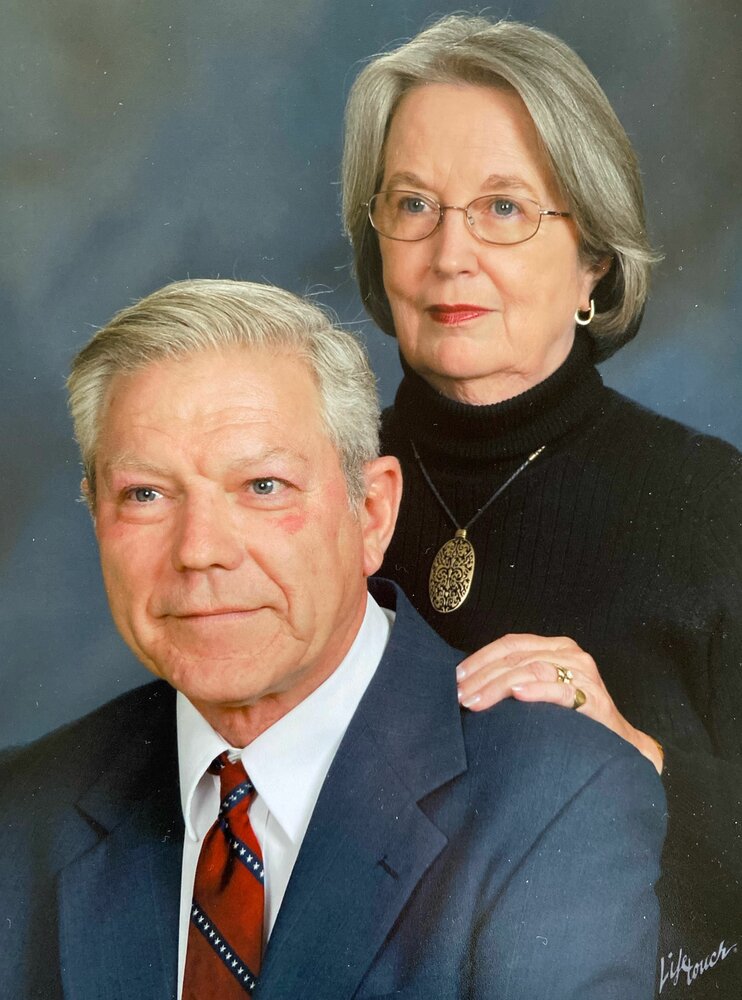 Obituary of Boyd Wilson Hubbard
Please share a memory of Boyd to include in a keepsake book for family and friends.
Boyd Wilson Hubbard, 79, of Bedford, passed away Friday afternoon, December 24, 2021. Boyd was born July 29, 1942, in Bedford County, the oldest child and son of the late Woodrow Wilson Hubbard and Edna Ireen Hubbard, growing up on the southside near Staunton River. Many knew him as "Punkin'", a nickname given him as a child by his Grandmother Hubbard, and still used by many of his family and close friends to this day. He graduated from Moneta High School in 1960, where he excelled at math, history, and baseball. He married his wife of 52 years, Linda, on May 3, 1969. Together, they raised four children, Jeffrey, Heather, Heidi, and Jonathan. In addition to his parents, Boyd was preceded in death by his wife, Linda Fae Croft Hubbard, and his brother, Donald Woodrow Hubbard. Boyd was retired from 30 years of service with C&P Telephone Company/Bell Atlantic. He was a life-long Baptist and devoted man of God. He taught many in Sunday School over the years at several churches and served for more than twenty years as a deacon and elder with Quaker Baptist Church. Apart from his family, he devoted substantial time to local civic and historical associations, primarily as an officer, leader, and historian with the local Bedford Rifle Grays, Sons of Confederate Veterans, and to his animals and farm in Thaxton. The consummate Southern Gentleman, Boyd ingrained in his children a love of music, art, and literature from an early age and there was not a question about history, religion, or politics that he could not answer with detail and passion. His private library rivaled the local public ones. Boyd was an artist. He played the guitar, wrote poetry, painted, and drew political cartoons for regional newspapers in the 1970s. His paintings and artwork are still prized possessions of his children and others. His greatest joy was sharing his knowledge of an historical event, or a sermon or book, or a piece of music or art with his children and ten grandchildren. Boyd is survived by his four children, Jeffery Boyd Hubbard and his wife Laura of Bedford, Heather Hubbard Massey of Bedford, Heidi Hubbard Shenton and her husband, Michael of Moseley, Virginia, and Jonathan Stuart Hubbard and his wife Ann of Richmond; two brothers, Herbert Lee Hubbard and David Robert Hubbard, both of Bedford, and a sister, Debbie Joy Hubbard Boswell, of Raleigh, North Carolina; five grandsons, Judson, Nicholas, Joshua, Taylor, and Henry; and five granddaughters, Sarah, Samantha, Hannah, Margaret Claiborne, and Catherine. Visitation will be held at Updike Funeral Home on Thursday, January 6, 2022, between 5:00 p.m. and 7:00 p.m., and a funeral service will be held at Quaker Baptist Church at 4665 Chestnut Fork Road, Bedford, Virginia, at 11:00 a.m. on Friday, January 7, 2022. In lieu of flowers, please consider memorial donations to Quaker Baptist Church or your favorite charity or civic organization in Boyd's name. Arrangements are being handled by Updike Funeral Home & Cremation Service, Bedford.
To plant a beautiful memorial tree in memory of Boyd Hubbard, please visit our Tree Store
Share Your Memory of
Boyd