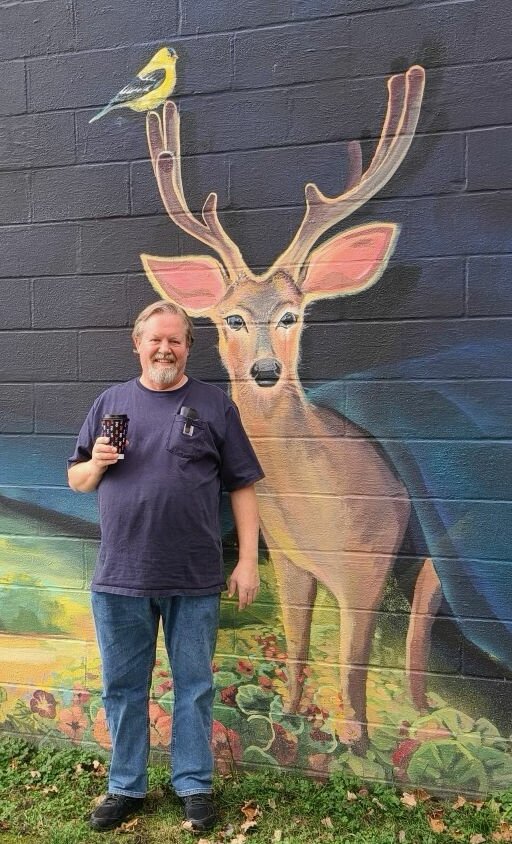 Obituary of Gregory Wayne Nelson
Please share a memory of Gregory to include in a keepsake book for family and friends.
Gregory Wayne Nelson Obituary
Sept. 4, 1960 - Nov. 4, 2023
Greg Nelson was born Gregory Wayne Nelson on Sept. 4, 1960, in Portland, OR, to parents Lloyd and Gertrude Nelson. He was raised and grew up in Woodland, Washington State in a log cabin on 60 acres. As a child, Greg immediately took an interest in hunting and fishing off the land his family owned. He would often go to Cedar Creek nearby and catch salmon and hunt for deer in the woods. Greg also had an interest in guitar growing up and learned how to play from his neighbor and friend Carl Fiordolino and would often go to his house and jam for hours with friends joining in.
In 1978, Greg graduated from Woodland High School. Shortly after graduating he took a job as a logger to support himself for a couple years. When Mt. St. Helens blew up in 1980, he enlisted in the United States Navy as a machinist mate. After joining the Navy, he met Brenda Gilbert and they were married shortly thereafter and had a son named Christopher. In 1996, Greg became a Chief Petty Officer while stationed in Norfolk, VA, and was immediately transferred to Annapolis, MD, where he was an instructor at the Naval Academy. In 1998, Greg left Annapolis, MD, and relocated to Northern Virginia in Woodbridge for the remainder of his military career
and retired in 2004 as Chief Petty Officer in United States Navy.
After retiring from the Navy, Greg worked for the Doubletree Hotel until 2006. Upon leaving the Doubletree, he accepted employment with Prince William County Buildings and Grounds as a maintenance mechanic at the Western District Police Station. In 2007, Greg unfortunately lost his wife Brenda to a long battle with cancer. Greg would continue working for the County during this time and would meet Sandi Morris, his long-time girlfriend in 2008. Greg would leave his job with the County and go to work for Sentara Northern Virginia Medical as a power plant mechanic and would remain at the job until 2022. During this time at Sentara, Greg achieved a milestone - earning his D.C. Steam Engineer Class 3 License in 2018. When Greg left Sentara, he gained employment as a power plant operator at Emcor Government Services at
Quantico, VA.
Greg had many hobbies and loved hunting, fishing, camping and visiting Virginia Beach on vacation. He was a very honorable man who served his country proudly for 24 years in the Navy and was a true patriot in every sense of the word. He was known among his family, friends and co-workers to be a very caring, kind and humble person. He was always there for the people he loved and never let them down. He often talked about God and was a man of deep faith and prayed for others. Greg passed away at the age of 63 on Nov. 4th , 2023.
He is survived by his son, Chris, daughter-in-law Grace, brother, Eric & his wife, Dorie, sister, Lori & her husband, John and his dear girlfriend, Sandi.
This obituary was written by his son Chris Nelson in memory of his father, Greg Nelson.
Flowers are welcome and can be donated for the service, which will be held at 1 PM on Sat., Nov. 18th at Quaker Baptist Church, 4665 Chestnut Fork Road, Bedford, VA 24523. The family will receive friends one hour prior to the service at the church. Interment will follow the service in the church cemetery.
In lieu of flowers, donations can be made to Disabled American Veterans (DAV) in memory of Greg Nelson, U. S. Navy.
Arrangements are being handled by Updike Funeral Home & Cremation Service, Bedford.
To plant a beautiful memorial tree in memory of Gregory Nelson, please visit our Tree Store
Share Your Memory of
Gregory